WELCOME TO DISTANCE LEARNING 2.0
Phone:
Email:
Degrees and Certifications:
Early Childhood Special Education Degree (B-6 yrs) Early Childhood Education Degree (B-3rd grade)
Jessica Moss

My name is Jessica Moss and I have been teaching at John A. Johnson since 2019 and for St. Paul Public Schools since 2016. I have an Early Childhood Special Education Degree and a Early Childhood Education Degree from University of Minnesota Duluth. I came to St. Paul Public schools from the Head Start program right here in St. Paul and I have always loved teaching Pre-K. Before coming to JAJ my role in SPPS was an ECSE Inclusion Teacher (3-5). While in this role I participated in weekly home visits with our amazing SPPS families. I feel so lucky to have been apart of this unique program for special needs children and their families.


Outside of the classroom I have a 2 year old daughter Juliana who takes up the majority of my time. She is one busy little girl! It has been so much fun introducing her to things that I like to do for example swimming and fishing at the cabin. I also enjoy having bonfires and hanging out with my other "mom" friends. I lived in St. Paul for many years growing up and still live in West St. Paul today. I have so many wonderful memories in this community and have a strong passion for St. Paul having lived here all my life.


I have been so blessed to spend the past year at JAJ. During my time here I have gotten to know all of our wonderful scholars and staff and let me tell you they know how to ROAR! I love that at JAJ we put a focus on our relationships not only with our Scholars but with our families. As an ECSE teacher its my goal to provide individualized support to students to help them meet IEP goals and objectives. A quote that I always remember as a teacher is "helping one person might not change the world, but it could change the world for one person." I could not be more excited to have your child potentially be that "one person" whos life I can make a difference in here at John A. Johnson. Get ready to ROAR with me!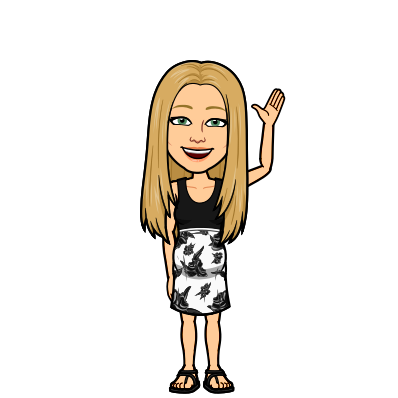 Parent-teacher conferences will be held November 16-20. I know we are blessed to see each other each week already but if you would like to sign up for an additional visit that week to discuss student progress please click the link below.